Hayner Dental now offers facial injectable fillers in-office including Botox, Juvederm and Dysport.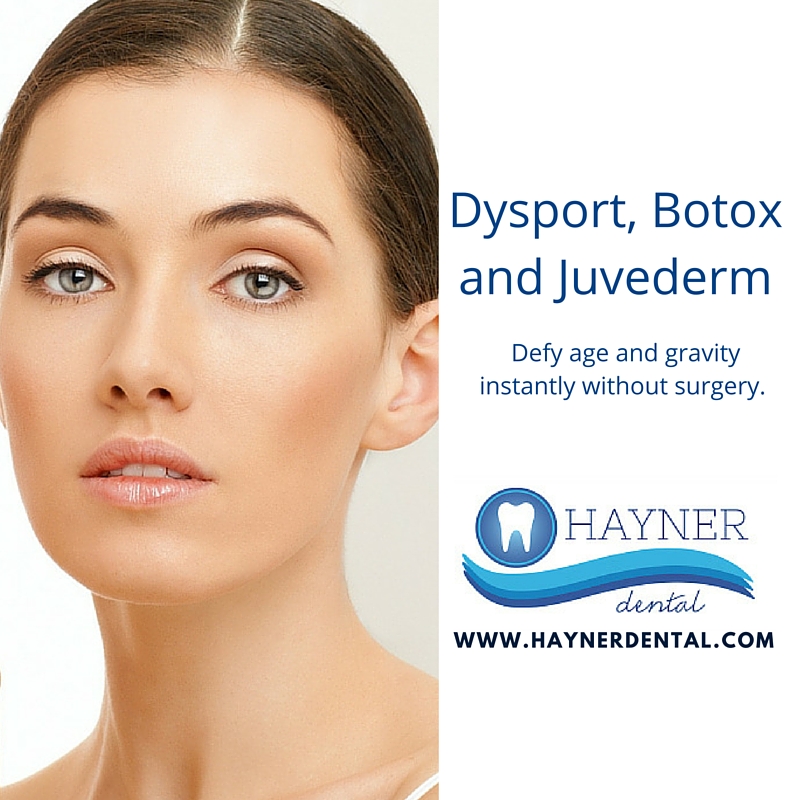 Juvederm is the first and only FDA-approved filler to last up to one year in the lips with optimal treatment. Learn more here.
Dysport is great for fighting frown lines, without giving you "frozen face" you fear. For adults under 65 who want a natural look, is proven to help smooth the appearance of moderate to severe frown lines without changing the look or movement of the rest of your face. Untreated muscles still work normally, so you can continue to express feelings naturally. It's the lines that disappear, not your expressions. Learn more here.