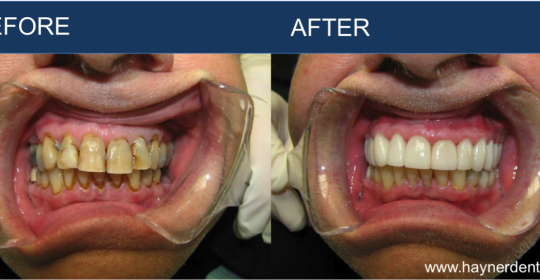 Over a lifetime, this patient has had patch and fill work. That means he just fixed it as needed –  filling on top of filling on the same tooth. He needed a lot of restorative dentistry work to transform his smile. As you can see, there was a lot of gross decay. He finally realized he wanted it fixed right.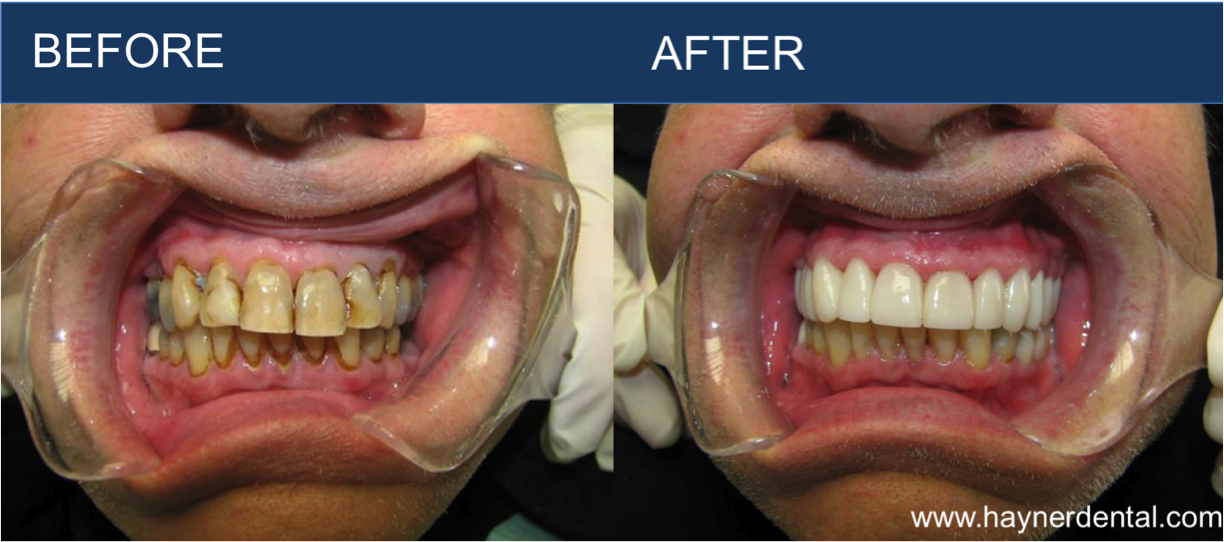 Restorative Dentistry:
We went in to do two 16-units of crown and bridge. Scaled, cleaned, and whitened the teeth.
Now, he has a full-functioning set of teeth! We've saved his teeth – and he can eat pretty much anything (including corn on the cob) he wants as long as he maintains them with good oral hygiene.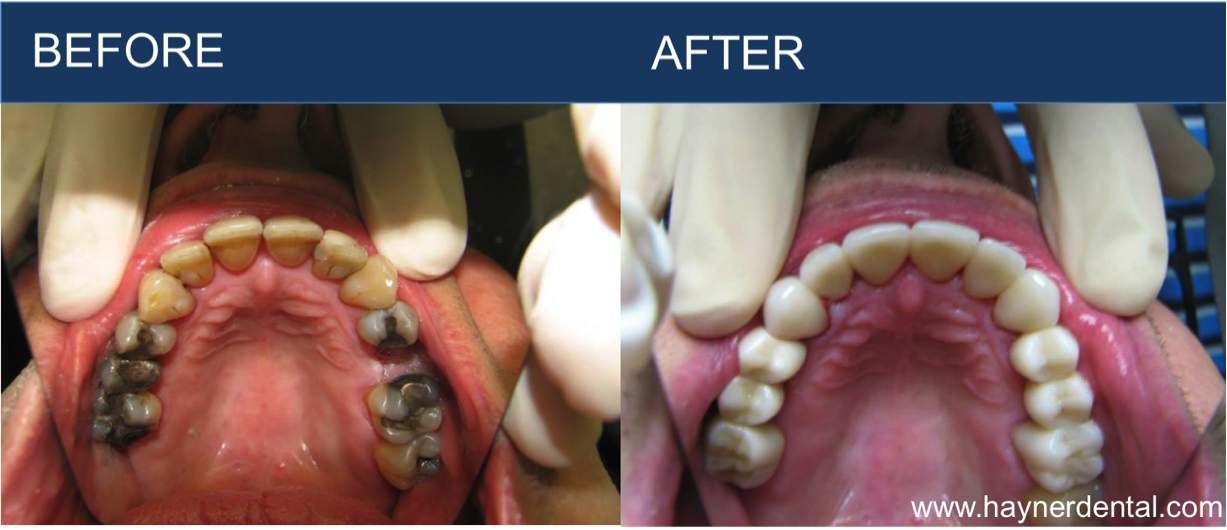 Are you looking to transform your smile? Call Hayner Dental today! (412) 281 -3955. Learn more about Dr. Hayner's services, including cosmetic, general, and restorative dentistry here!
Leave a reply →